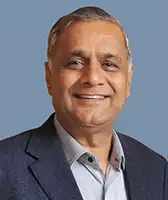 ASHOK PATNI
(Chairman of RK Group)
Date of Birth :
24th January, 1954
Native Place :
Kishangarh, Dist.- Ajmer, Rajasthan (India)
Group Companies :
M/s. R.K. Marble Pvt. Ltd.
M/s Wonder Cement Ltd.
M/S Wonder Home Finance Limited.
M/S Quest Retail Private Limited
Originally a grain trader, diversified into Marble processing in the year 1989 and mining in the year 1993 with the acquisition of Dharmeta Mines in the Rajsamand district. Subsequently he acquired another nearby mine in the Morwad area. In a short span, under his guidance and leadership these mines were developed as one of the most mechanised mines in the marble mining industry and became the highest producer of marble blocks in the world. It became Guinness World Record holder in the year 1998.
He has introduced new concepts of HRD, Staff Welfare, Production linked incentive, computerized mining, environment protection, communication etc. in the marble mining sector changing the entire concept of modern mining.
R K marble have their processing plant in Kishangarh, India and in Vietnam. Due to encouraging policies of Mr. Patni, several processing units came up in Kishangarh. Today Kishangarh has become the largest Dimensional Stone mandi in Asia.
With the vision of Mr. Patni, R. K. Marble group formed subsidiary companies in Vietnam. It is the first Company in this sector to have been allowed 100% FDI by the Vietnamese Government. These mines produce one of the best white material in the world and exports to more than 70 countries.
RK Marble Group forayed in cement sector during the year 2009 in the name of "Wonder Cement". The company installed a 3.25 MTPA integrated, Greenfield Cement Plant Unit at Nimbahera in Rajasthan. Today Wonder Cement is well established Cement brand in India producing one of the best quality cement of India. The advertisement campaign under the punch line "Ek Perfect Shuruaat" created the brand f. Today it's units are present in six states with a installed capacity of 18 million tonnes per annum.
RK Group also is one of the largest beauty/cosmetic retailer of India. It has more than 200 stores spread all over India housing popular brands like The Body Shop, Kiehl's, Anastasia Beverley hills, Avon, Juice Beauty etc.
RK Marble Group forayed in Finance Sector during the year 2018 in the name of "Wonder Home Finance." The company is India's most customer-centric, technology-enabled, process driven and accessible low-cost housing finance company, while maintaining the highest level of corporate governance to enable customers build homes and conduct businesses by effortlessly and expeditiously obtaining loans from us at the most competitive rates.
He is known for philanthropy work in the society. Thousands of needy persons from lower strata of the society benefits from the various schemes of widow pensions, scholarships, medical treatment etc.